It had been announced a long time ago that the plan was to remove the legacy host and services views as those are now replaced with Resource Status. This was visible both in the documentation as well as in the product.
 



Up until now, those views have still been shipped and it has been possible to enable them through Administration menus.
We've gathered feedback from those of you who still use them as you find that Resource Status breaks your usual workflows or does not fit with your user's skills.
 
Even though Centreon 23.10 isn't available just yet (coming next week), when it does, you'll find several enhancements in Resource Status. We feel confident that you will be able to adopt it and have enough time to adjust.
As of the next major version (in 2024) we will remove the following menus/views entirely from the Centreon user interface:
Monitoring > Status Details > Services
Monitoring > Status Details > Services > Details
Monitoring > Status Details > Hosts
Monitoring > Status Details > Hosts > Details
Monitoring > Status Details > Services Grid
Monitoring > Status Details > Services by Hostgroup
Monitoring > Status Details > Services by Servicegroup
Monitoring > Status Details > Hostgroups Summary
Centreon 23.10 adds the following capabilities:
Ability to switch view mode between All resources (as it was up until 23.04), Host View (where hosts are listed and can be expanded to view their related services), Service View (where services only are listed)
Revised search experience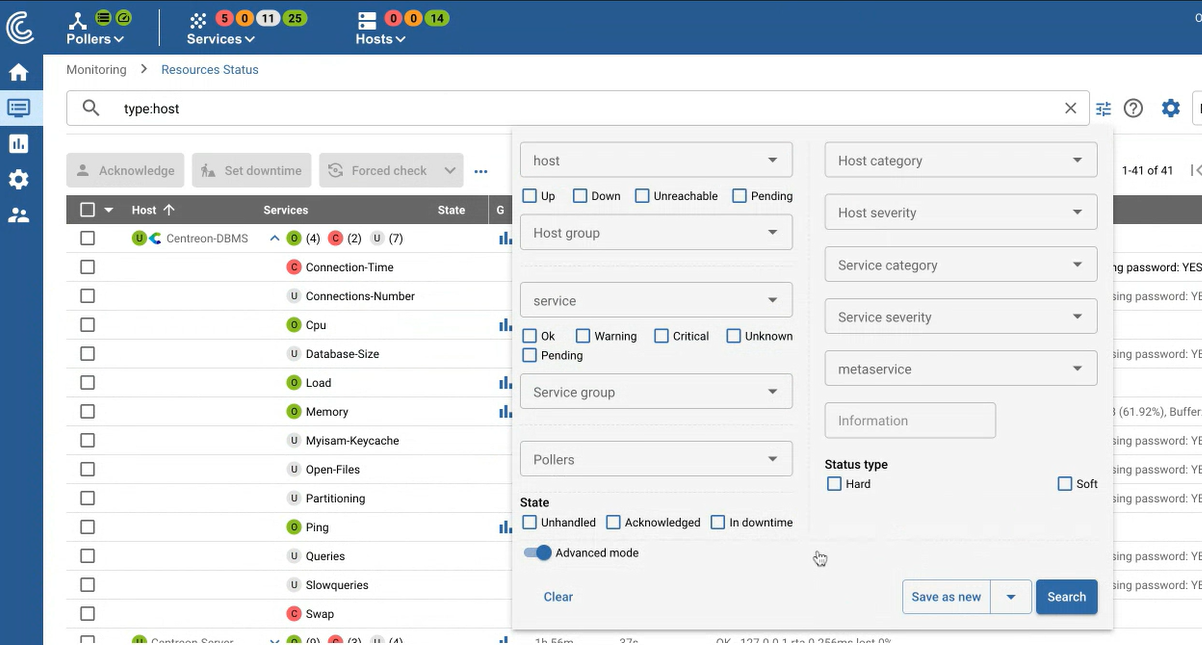 We will be looking for your feedback on these changes and how the transition is going. We still have one major release where additional adjustments can be made if needed. for example, we are already planning to add quick action buttons to the panel. Here is how it could look: