I have a problem with notification, the notification will be send because the notification is triggered :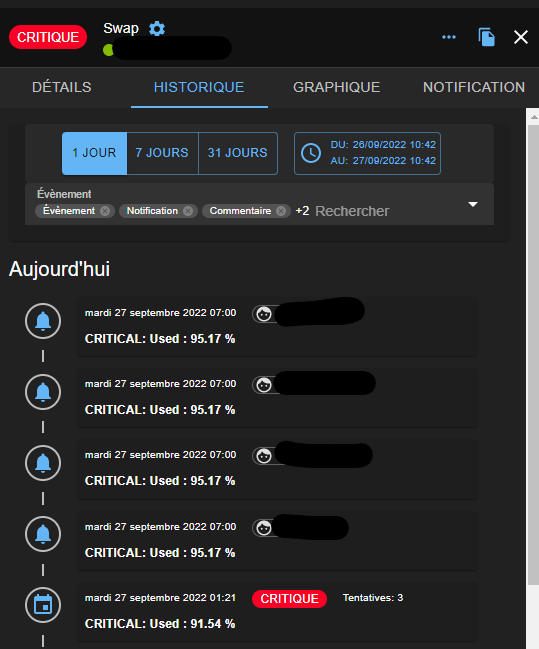 But I have no email notification.
The manuel test whith postfix is OK on the server centreon, which implies that the SMTP configuration is correct :

And i receive the mail.
The services cbd, centengine, gorgoned are UP.
In the file "sudo vim /var/log/centreon-engine/centengine.log" i have the notification alert.

The contact or group have notification "active".
Do you have an idea ?