Hi, we have a Centreon Server with  version 19.10.10 (commit 98cbed5e4).
Our server, php and Apache configs are set to Atlantic/Canary timezone.
My user also has Atlantic/Canary timezone
The problem is when I show a gaph, on web interface, for example CPU load, it shows 1 hour minus than real. I mean , now there is 16:20 but graph shows 15:20. If I export the graph in PNG format time is ok and graph shows 16:20 on last data.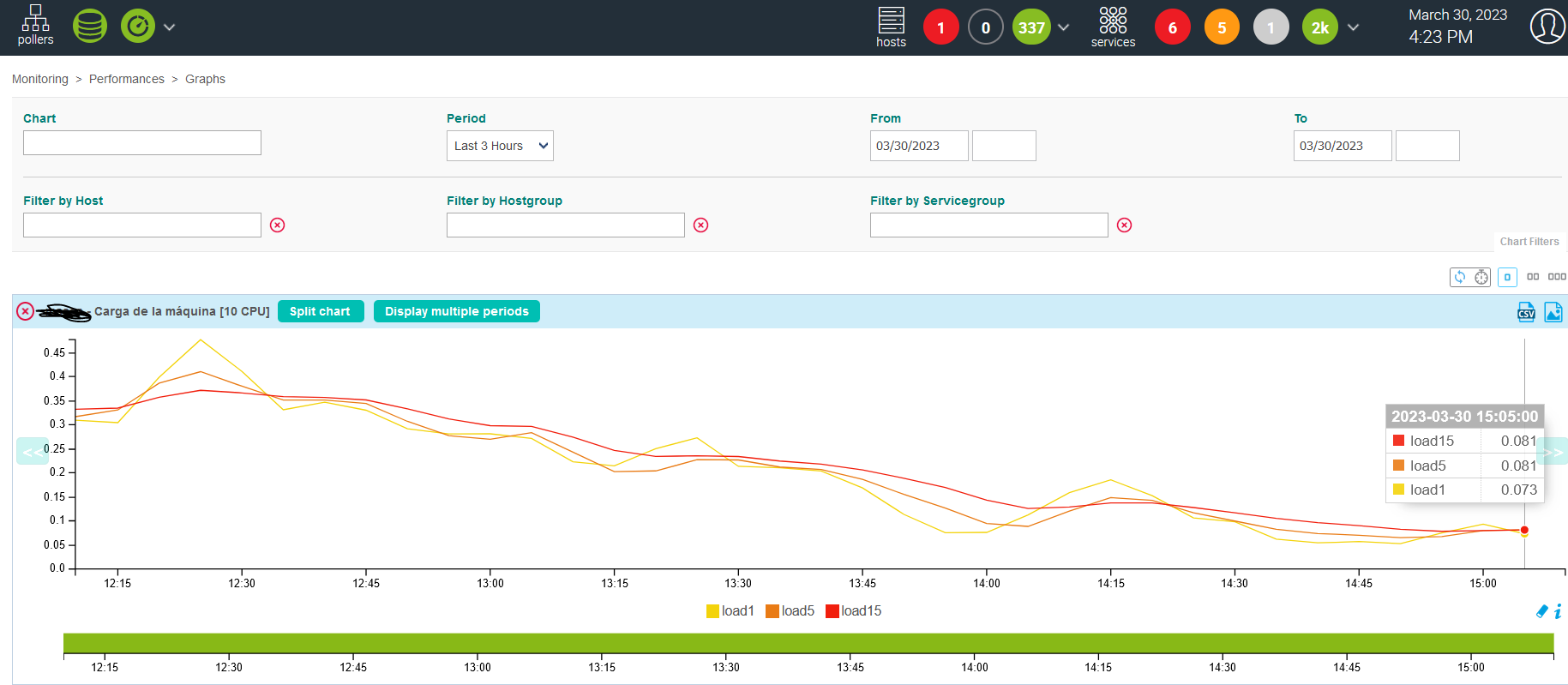 If I set my centreon user timezone to Europe/Madrid (Atlantic/Canary +1h) the graph ends on 16:20 but should end in 17:20. If I export it times are ok.
I've tried setting my user timezone to Buenos Aires (12:20 PM) and then the graph is displayed correctly. Again exported grahp on PNG format is ok.
I tired also with Lisbon and London timezones with same bad results that on Atlantic/Canary.
I think is a bug but don't know how to debug it. Maybe updating to a more recent version of centreon?
Someone has the same problem?