I followed this guide (even started fresh just to be sure) https://docs.centreon.com/docs/installation/installation-of-a-central-server/using-virtual-machines/ and when I get to the step to run the centreon-partioning.php I receive this error message:

This is a brand new OVA deployment with zero customization done. I manually tried running the centstorage-purge.php script from the cron.d folder and it cleared several partitions but this error persists. Next I logged into MySQL via mysql -u root and tried dropping the partition manually, see here: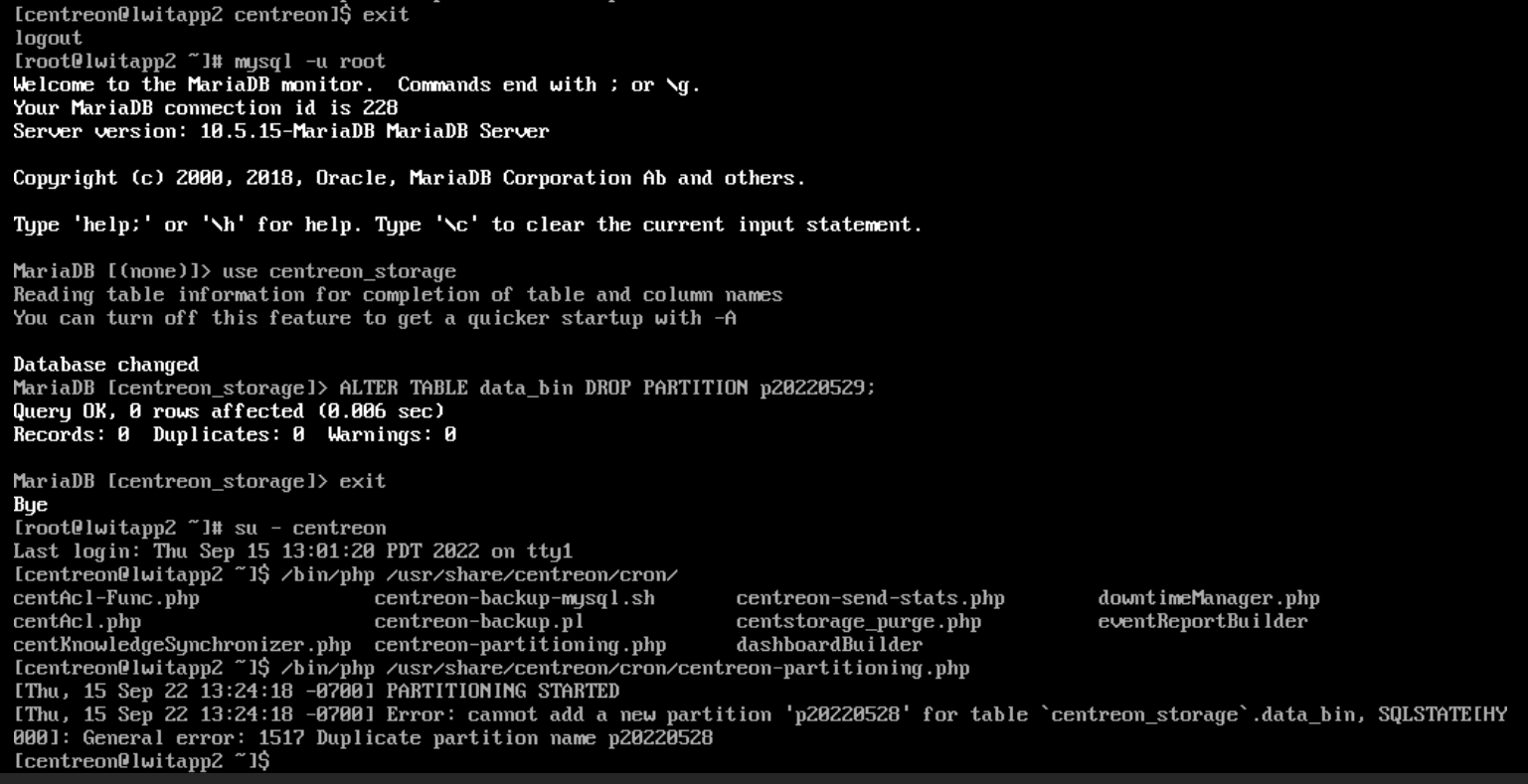 You'll see now the partition in question has incremented down by 1 digit, I incremented downward until the error changed here

But unfortunately I'm back to square one here same error as previous

Is this a known issue with the latest OVA on the download page?